Welcome to
Z-Fit Personal Training
, your professional and premier
personal trainer
s in
Houston, TX
and the surrounding area. We provide a variety of
personal training
services including,
high-intensity interval training
, one on one personal training,
boot camp
, muscle building, pre and post-natal fitness, nutrition planning,
workout programs
, and more. Our private fitness facility has a wide variety of strength and cardio equipment, along with specialty training equipment. We have the skill and experience necessary to serve as your full-service personal trainers, offering the highest quality services and customer care in the Houston area.
Choose Your Goal
Goals: weight loss, muscle toning, and to improve fitness.

$30 each or $250 for 12 workouts per month

Goals: Muscle gain, sports training, and rehabilitation.

$40 for 30 minutes
$70 for an hour

Goals: weight loss, toning, female only classes
Schedule a free workout and consultation.
Z-Fit Personal Training
​​3811 Law St.
Houston, TX 77005
713-206-9140
​
zfit@zfitpro.com
​Jason
---
Personal Training Reviews
Z-Fit specializes in fitness and body transformations, weight loss, sport specific training, & muscle building.

We utilize cutting edge workout and nutrition techniques
Your workouts change every meeting to build fitness and cut calories FAST.
​HIIT, cardio fitness, kickboxing, strength training, core and stabilization and more!



Custom training packages available from 2-5 days per week
​Our philosphy is fitness that delivers results fast.
Our workouts and nutrition counseling get you looking and feeling better without you obsessing over numbers, pounds, and scales.
​Follow the process and you will achieve your goal.
One day at a time, one workout at a time, one meal at a time.
It's that simple.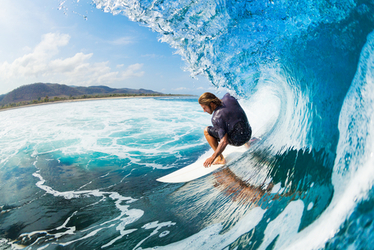 Personal Training Reviews
"Jason, Thanks again for all your help. I am in the best shape I have been in since my 20s or maybe all over the best. Down to 192 lbs and surfing great. My north shore friends were crackin' up cause they thought I would come back fatter. Thanks again I couldn't have paid you enough. I am running super fast on my beach runs from your training and do a lot of the exercises several times a week when I cant surf. My super routine now is one set of the exercises, then run 1/2 to one mile on the beach, repeat run again and repeat for 3 sets.. ITs killer. Hope you can surf over here sometime."- Dr. Burt

---
Tom
"Knowledgeable and attentive trainer who also shows up on time. He will work with you to meet your goals whether they are related to muscle building, weight loss or aerobic conditioning.
BTW, he is also a nice guy!!!"
Boot Camp Reviews
" I am in love with the express boot camp class. I went for two months in the beginning of the summer and went from a 16W to a size 12.. combining this class with a balanced diet helped me shed 27 pounds (seriously)!! It is very challenging and Shirley is very sensitive to everyone's individual fitness level. No class is ever the same and you always have to work hard to get through the work out. I have tried other gyms and group fitness classes, but none of them give you this kind of work out. Trust me all you have to do is go once and you will be hooked!!" - Angel H.

" I love Shirley's boot camp class! The class is very high energy, but you can go at a slower pace until you improve your fitness level. It is a fantastic 45-minute workout that works every muscle in your body! I'm very glad I found it." - Sandy L.
---